I've paired a different craft beer with all 82 regular-season Blackhawks games! Have recommendations for a great playoff beer? Please share. Hopefully I'll need a lot of suggestions.
On to the recaps…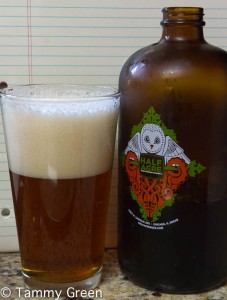 Game 79 vs. Blues, 4-2 W
I tried Space, a seasonal offering from Half Acre Brewing, at their tap room and had to come home with a howler. With big, piney aromas, this beer opens big and delivers bright, citrus hops throughout. I enjoyed it to the end.
I also quite enjoyed the outcome of our final regular season match-up with St. Louis. The team beat our division rivals handily without Toews or Kane in the line-up, which leaves me feeling pretty good about the Blackhawks' prospects going into the off-season.
If Hitchcock's hissy fit in the presser was any indication, the Blues know it, too.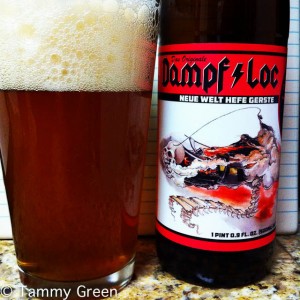 Game 80 vs. Canadiens, 3-2 W
Dampf Loc poured out frothy with a nice yeasty aroma that held a bit of hops. I found the flavor to be bready with a slightly sweet and bitter aftertaste that wasn't entirely pleasant. I've enjoyed other beers from Local Option better.
The outcome of this match-up with the Canadiens, however, was entirely acceptable. Especially the win in overtime — the first of the entire season. We will need this new found skill in the playoffs.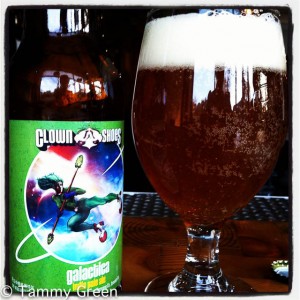 Game 81 vs. Capitals, 4-0 L
I tried Galactica from Clown Shoes only partly because the name amused the hell out of me, but mostly because I'd drank all the other titles off the beer menu at Endgrain. So it goes. But I'm very glad the bartender had this brew when I pushed him for something different.
Galatica is technically an IPA, though I didn't find it as hop-forward as I like. More malty though not too sweet, and with a pleasant amount of carbonation. Based on this, I'm interested in trying more from this brewery.
Unfortunately, my dinner plans prevented me from watching the game in real time, and I heard the score before I settled in to watch. I may have fast-forwarded through bits. Like most fans, I tell myself that players were playing not to get hurt before the post-season. Yeah. Yeah, that's the story.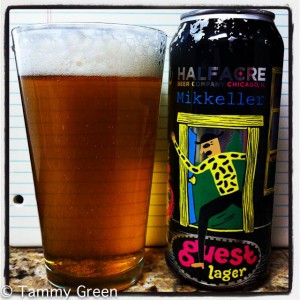 Game 82 vs. Predators, 7-5 L
Guest Lager is an aptly named collaboration beer between Mikkeller and Half Acre that's only available in extremely limited quantities. In fact, you may only be able to try the last dregs at the Tap Room. If you're lucky.
I'm glad I gave it a chance because this beer is amazing. Pungent grapefruit and citrus notes wallop the nose, while the flavor reveals of touch of fruit before coating the tongue with the bitter resin of hops. I love how light and drinkable this beer is given the 8% ABV. Too bad I can't have any more.
With this loss to the Predators, the Blackhawks end the season with a record of 46-21-15. This was an odd game, and the only thing I want to dwell on is Marian Hossa's 30th goal. Hoss took the puck from one end of the ice to the other, danced around the D for a wrap-around goal in a graceful demonstration of dominance and beauty. It was stunning.
Seems we're playing the Blues in the first round. I'll hoist a pint on Thursday to cheer the Hawks on to victory in the playoffs. I hope you'll join me!