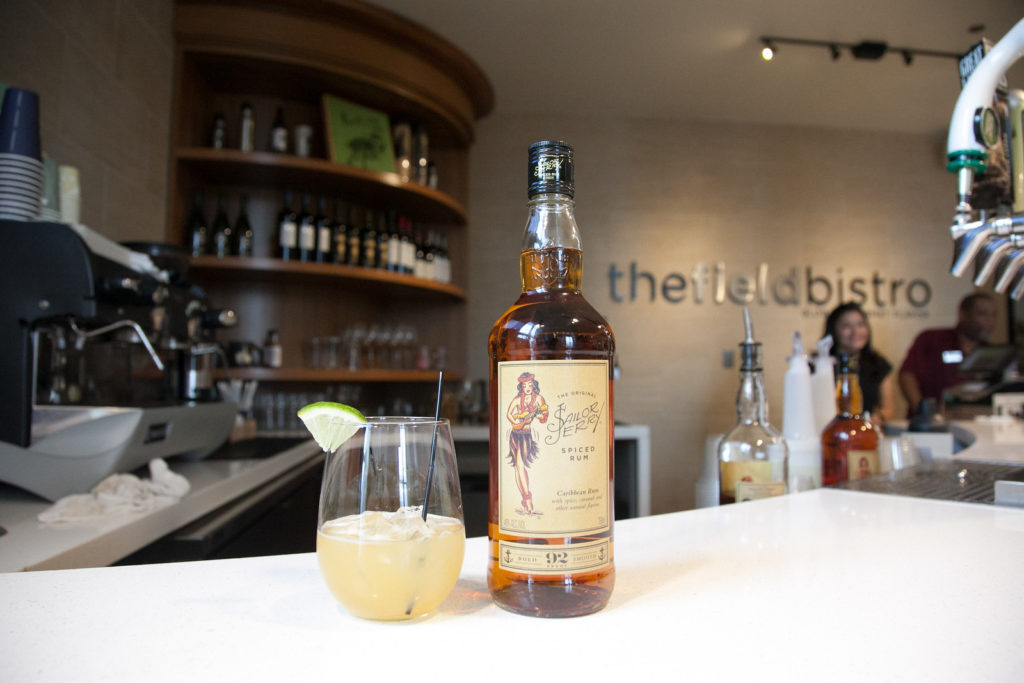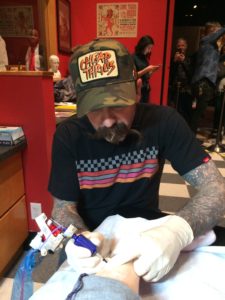 Norman "Sailor Jerry" Collins is well known for designing and inking tattoos, which makes the partnership of his eponymous brand with the Field Museum of Natural History a perfect match. The Field Museum is running a special Tattoo Exhibit that explores the history of tattoos from across the globe, displays tattooed silicone models inked by current artists, and even has an in-house tattoo studio where visitors can watch hapless bloggers get a permanent work of art placed on their bodies.
It didn't hurt. Honest.
I confess that I said yes to the tattoo because my artist would be Oliver Peck of Ink Master fame. Oliver doesn't talk much while he's working (okay by me), he's super-fast (also okay), and most importantly, he obviously knows what he's doing. Me? I put on my best game face and watched him etch a lovely Sailor Jerry swallow onto my ankle. It's perfect and I love it.
The audience, it turns out, is a big help when you don't want to flinch in front of a television celeb. I'm pretty sure no one knew it was my first tattoo until I fessed up.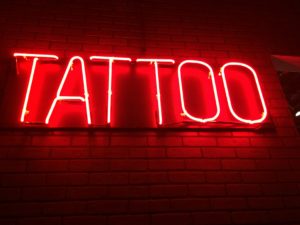 The Sailor Jerry folks had another motive for inviting a crowd of tattoo enthusiasts. They've recently extended the brand to include a Sailor Jerry Spiced Rum, which they invited us to sample at the Field Bistro after the tattooing.
I had the Sailor Jerry version of a Dark and Stormy while my un-inked companion tried the daiquiri. It was hard to make a complete assessment in a mixed drink, though I will offer that unlike spiced rums I've tried, this one didn't have a huge amount of vanilla and seemed to play well with ginger beer. Yum.
While the slots for getting inked at the Field Museum are booked, you can still enjoy the exhibit until April 30. The Sailor Jerry Rum you can enjoy until the bottom of the glass. The tattoos? Those can be yours to enjoy forever. Bottoms up!