I'm on my quest to try a new craft beer for every Blackhawks game. Reporting will be a six-pack at a time, and will include a new-to-me brew on game day. Have a recommendation? Please share!
How's going? I may need to take a page out of Coach Q's playbook and blend my line-ups a little better. I should get to more Chicago beers after I work my way through my road-trip stash and into my Beer Temple run. Never fear.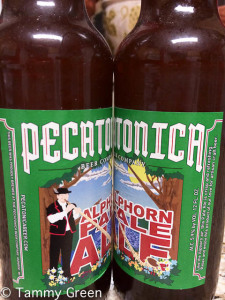 Pecatonica Alphorn Pale Ale
Game 13: Blackhawks vs. Canadiens (5-0 W)
I picked up a metric ton of bottled on a recent Wisconsin jaunt, and I'm still finding new brews in my refrigerator like this solid, if unremarkable, pale ale from a new-to-me brewer.
I wish my first exposure to the brewery was better because I didn't get more than a hint of fruity hops before the sweetness of malts took over the drink. A sweet beer is not my friend — I can really only enjoy them when they're ice cold.
I have one more to try from Pecatonica. Fingers crossed.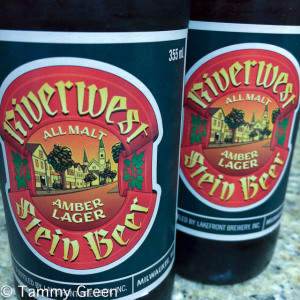 Lake Effect Brewing Riverwest Stein Beer
Game 14: Capitals vs. Blackhawks (3-2 L)
I have a strong like for Lake Effect Brewing, enough to keep coming back to bottles when I spot them in the store. The Riverwest label put me in the mood for fall, brats, and cozy sweaters, and when I popped the lid, that's exactly where I went in my head.
A pretty amber beer with a nice frothy head, Riverwest some nice floral notes and pleasant, malty flavor that matched the hops. I am still in like with Lake Effect, but that's not a bad choice for an evening of hockey.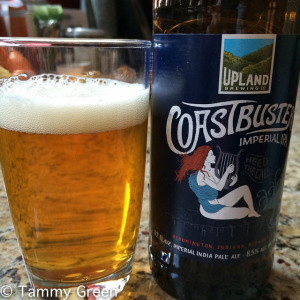 Upland Brewing Coast Buster IPA
Game 15: Sharks vs. Blackhawks (2-5 W)
My last encounter with Upland scrubbed my tongue like sandpaper, but in a good way. When I spotted this four-pack at the Beer Temple they didn't have to work too hard to sell it to me.
Wow. Love. Coast Buster did not disappoint. This brew features a bouquet of tropical hops with prominent pineapple and grapefruit that are well balanced by malts. Wet and juicy with a kiss of pine is how I initially described the flavor. We only drank two bottles because we're hording the other two for a special occasion or until I can buy more.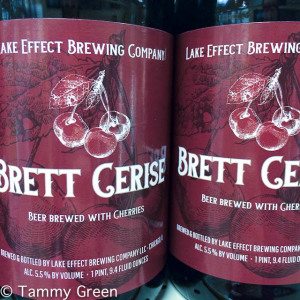 Lake Effect Brewing Brett Cerise
Game 16: Lightning vs. Blackhawks (2-3 SO W)
The only reason I have Lake Effect back in the line-up so soon is because I sampled it at a local shop. Fruity beers and I do not get along, generally speaking, because their syrup-y characteristics tend get in the way of what I like about beer: hops.
Brett Cerise was different. The Oregan cherries were almost entirely present in the nose, but completely receded when I sipped it. The body was dry, sparkly, and just a little watery. I actually wanted more fruit in the flavor, and the cherry did settle in after a while. Overall, a refreshing fruit beer.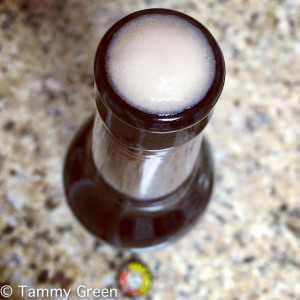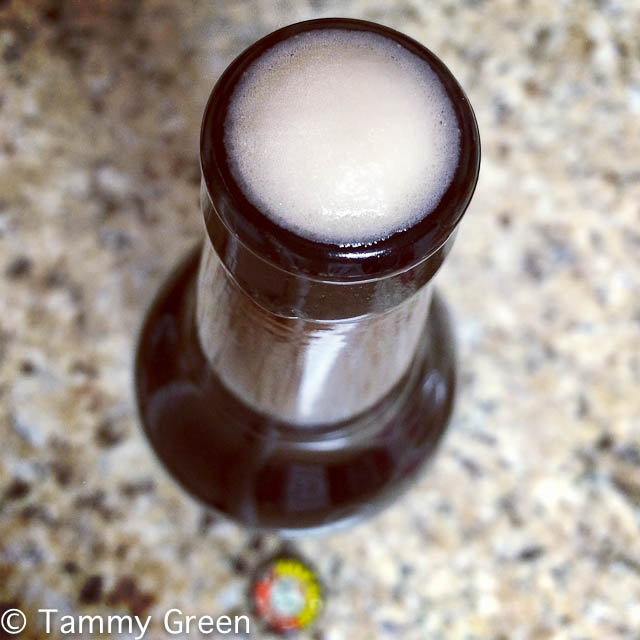 Half Acre Lager Town
Game 17: Blackhawks vs. Red Wings (1-4 L)
I'm a sucker for a label, have I mentioned that? Half Acre put this brew out in at least three different labels that I've found. I kept picking it up to see if it was a new offering, and eventually broke down and bought one. Shhhh, don't tell.
Was it worth it? I'd say so. This lager was a solid choice on a bitter cold night (with a bitter loss on the ice). The toasty malts played nicely with the carbonation, and finished with a bittersweet coating on the tongue. For some reason I craved a pepperoni pizza in the middle of the bottle, so maybe I should pair it with something next time.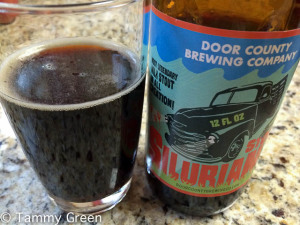 Door County Brewing Company Silurian Stout
Game 18: Stars vs. Blackhawks (2-6 W)
I should have paired Silurian Stout with something because it was too much to enjoy on its own. The aroma is a rich mix of chocolate and coffee from the toasted malts, and those are the dominate flavors of beer, too. The body is a little weak and watery, but without any cloying sweetness.
I wish I had eaten something hearty with this beer instead of trying to drink it on its own.
Round 3 Beer Rankings:
1) Coast Buster IPA, Upland Beer
2) Brett Cerise, Lake Effect Brewing
3) Lager Town, Half Acre
4) Silurian Stout, Door County Brewing Company
5) Riverwest Stein Beer, Lake Effect Brewing
6) Alphorn Pale Ale, Pecatonica
Want to follow my beer & hockey choices in real time? I keep the action live on both Instagram & Twitter. See you next puck drop!