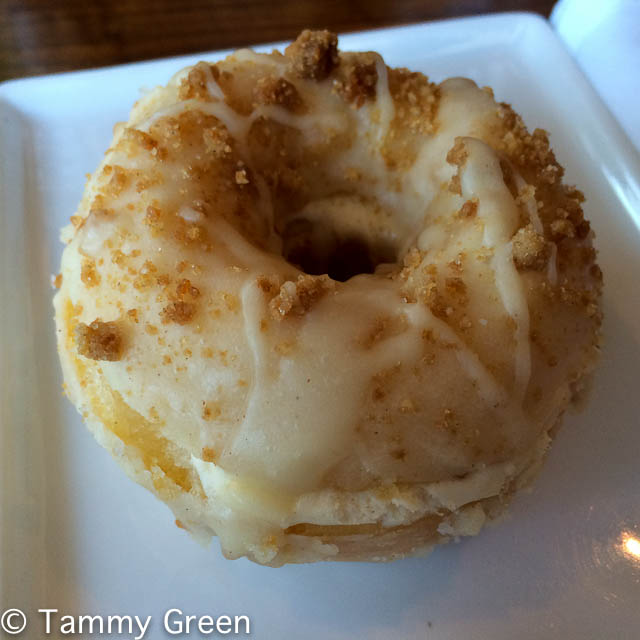 Depending on what food calendar you go by, it's National Doughnut Day – a day when all the good boys and girls are rewarded with fried doughy sugar conveyance of their choice. I choose to believe it's today, and if I'm wrong? I'll celebrate again in June. There's no downside really.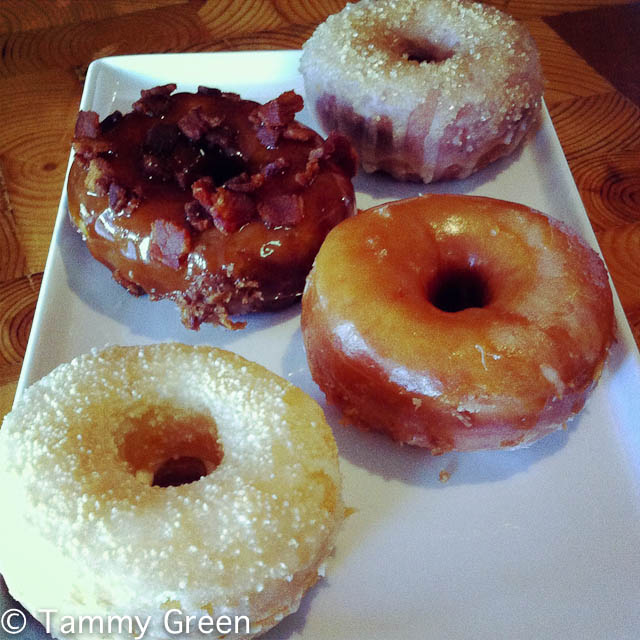 My current favorite doughnut spot is Endgrain Restaurant (1851 West Addison). Every morning, except Saturday, they offer a gourmet doughnut and an endless cup of coffee for $5. The deal runs from 7am to 3pm or whenever they run out.
And they do run out. Endgrain won this year's DonutFest trophy. If you can take your eyes off the doughnut case long enough, you'll spot it on the top shelf of the bar. I've tasted enough of their doughnut offerings to know it's well-earned.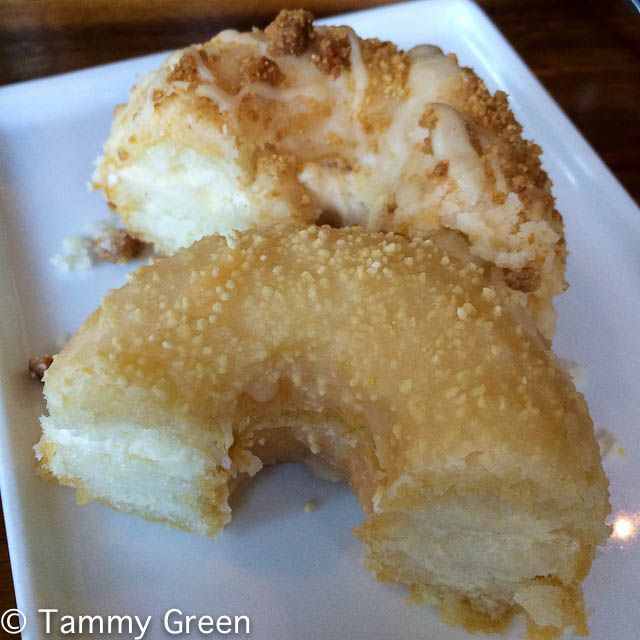 Choices vary at Endgrain, but I seem to go for an alcohol-glazed concoction or a honey glazed doughscuit more often than not. The salted caramel is always a great option and I may be back for a pumpkin doughnut if my tolerance for seasonal celebrations holds out long enough. The biggest indulgence? A doughnut studded with bacon chunks and butterscotch that was the perfect salty-sweet balance. Plus pork.
Do yourself a favor and pop in to Endgrain today. Or any day that deserves to be celebrated with doughnuts.