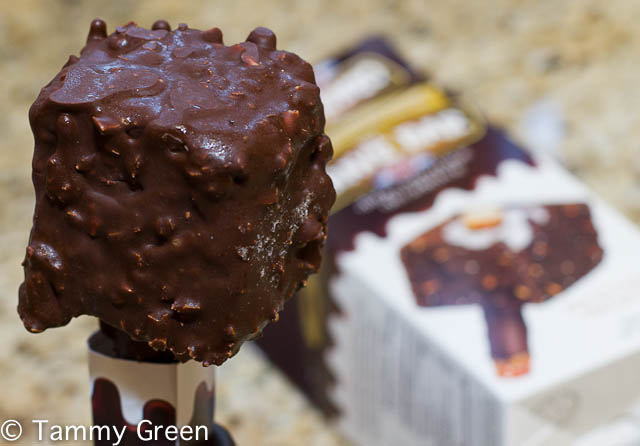 Spring has finally arrived and that means it's time for ice cream! I love ice cream. It's ridiculous how much of it I eat. So when Scott Holstein, one of the founders of Kim & Scott's Gourmet Pretzels, stopped by with samples of their Crave Bars, I got greedy. It was hard not to be.
What are Crave Bars? They're squared hunks of ice-cream coated in chocolate and pretzel bits, then sprinkled with sea salt. Instead of a stick, these dessert geniuses use a caramel-filled, chocolate-dipped pretzel rod that's completely edible. Not a bite is wasted.
There are three different varieties of Crave Bars designed to satisfy your particular craving.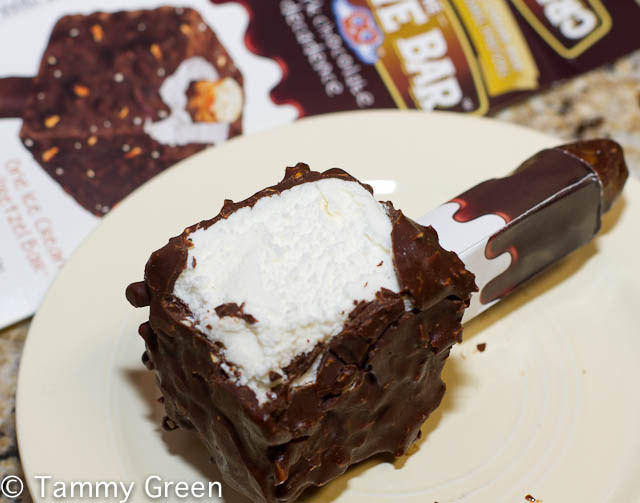 I started with the Dark Chocolate Decadence, an artisan vanilla ice cream sealed with a super-thick coating of dark chocolate and sprinkled with sea salt. This combination of sweet and salty flavors with creamy and crunchy textures fit my definition of decadence perfectly. The pretzel rod with chewy caramel, more chocolate, and salty goodness was almost a dessert by itself.
The Milk Chocolate Madness doubled down on the chocolate with a mix of smooth chocolate ice cream and milk chocolate coating. I saved this madness for the first warm day of Spring, and the chocolate overload was worth the wait. Truly, there's nothing better than sitting in the sun, eating delicious ice cream.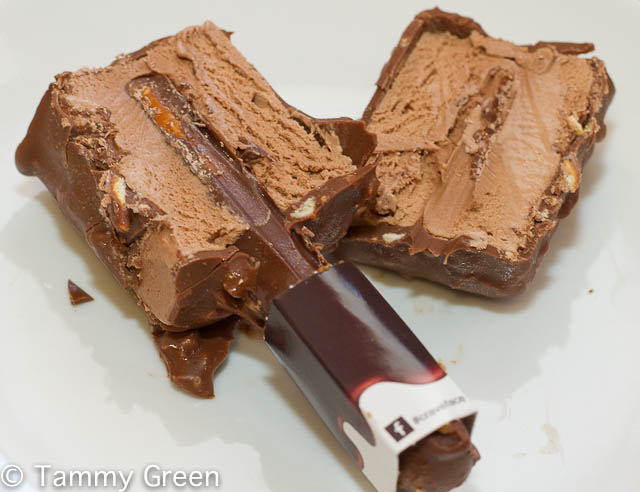 I didn't get to try the Cappuccino Craze, a coffee ice cream covered in dark chocolate and dusted with ground organic coffee, but all the flavors are available Mariano's, Goddess & Grocer, and a few other locations. If you're at Ravinia this Summer, look for Scott and his ice cream cart. Crave Bars are worth the splurge on a hot night.
Despite my best efforts, I didn't get a bite of ice cream and the pretzel rod at the same time. It's probably because I have years of popsicle training to unlearn. Now that warm weather is finally here, I'm ready to train hard and crave on!
I was not financially compensated for this post. Product was provided to me for review purposes. The opinions are completely my own based on my experience.
[GARD]