Ah, playoff hockey. Between the insanely late start times for Western Conference games and nail biting finishes, it's a wonder I've been able to enjoy what I drink — though I have. Really. It took six games for the Chicago Blackhawks to beat the Minnesota Wild, and that means I have six new beers to add to the 82 regular season + Round 1 brews. If you need to catch up, start here and work your way backwards.
Ready to hoist a cup? Let's move on to the round-up…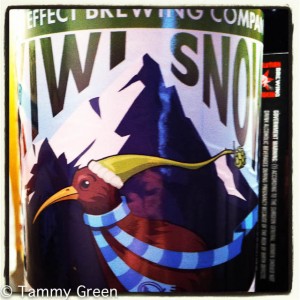 Game 1: 2-5 W
I had every intention of opening a bottle of Lake Effect Brewing's Kiwi Snow during the game except a friend got us last-minute tickets to the game, so I put it on ice and dashed to the U.C. to cheer the anthem and scream my fool head off. Good times.
Despite the final score, the game was actually pretty tight for the first two periods. Marian Hossa scored a sick goal off a sweet pass from Saad to get things started. And while that was lovely to see in person, it wasn't nearly as amazing as watching Patrick Kane deke past the Minnesota D and nail that sick backhand. Showtime!
I re-watched the game later, and that particularly goal several times, with a glass of Kiwi Snow in hand. I really liked this brew, especially when I saw it was a collaboration beer with Chicago Brew Werks. Dry and fruity with a nice amount of carbonation and hoppy bitterness, this is a great brew for a hot summer day. Maybe I'll get the chance to find out what those are like. Maybe.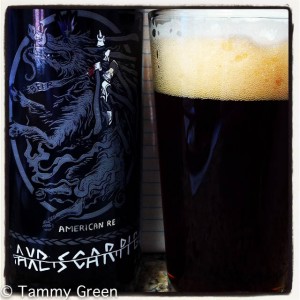 Game 2: 1-4 W
Solemn Oath continues to be my jam. I was pleased with my latest find, Axe Scar Pig, an earthy red ale. A nice whiff with a combo of malt, hops, and fruit follows through to a medium-bodied sip with notes of piney resin and bitterness. Very drinkable. I'll keep working my way through their titles.
There's almost nothing better in professional hockey than watching Toews and Hossa storm the gates together. The first, crashing goal by the captain said everything about this man's desire to win. Loved it. Minnesota managed to tie things up in the third, but Saad set them straight both by drawing a penalty with a smile and delivering a pile-driver to the back of the net. All kneel before Saad!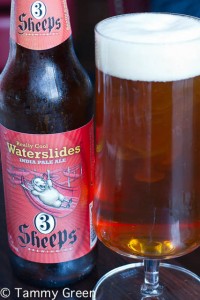 Game 3: 0-4 L
I have no idea what Really Cool Waterslides has to do with this brew from 3 Sheeps, but that's the name. Go with it. This smooth IPA has a dry-hopped finish that magnifies the hop character without sanding your tongue with bitterness. It's a solid offering from this brewery — not crazy or particularly distinctive, but I would reach for this over a lot of IPA's on the market.
The Blackhawks couldn't just finish off the Wild in straight four, could they? They had to raise doubts by making fans suffer through a shut-out to a team they had on the ropes. Truthfully, this was a tight, boring game through the first two periods. The wheels came off in the this game due to a series of weird, line-blending combos by Coach Q. I didn't get what the coach was trying to do, or why he'd mess with the successful line-ups from the first two games. On the other hand, there's a reason they don't let me coach professional hockey games. Keep the faith. Gotta keep the faith.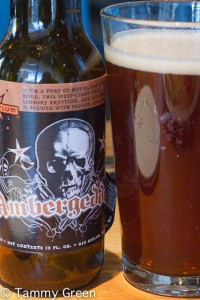 Game 4: 2-4 L
I ordered Ale Asylum's Ambergeddon thinking that it was Ale Syndicate. I got my outfits mixed up, but it turnout out well. This amber ale was a complex and interesting brew with a pleasing aroma of earthiness, apples, and herbs. It went down more like a pale ale with a maltier backbone and a dry, piney finish. Another great brewery to drink my way through.
So I guess the Blackhawks are unwilling to win a road game? It's alright. They team plays better when people begin to doubt them. Crow didn't have the best night, but he also didn't have any help from the Blackhawks offense.
Time for everyone to show up and play Game 5.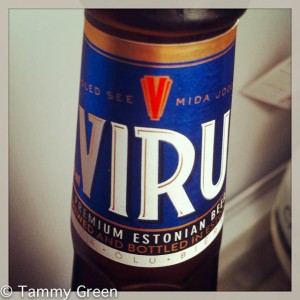 Game 5: 1-2 W
I confess I took home a bottle of Viru because of the cool, trapezoid shape of the bottle and because I ran out of time. Note to self: when seeking out quality beer, don't grab the first thing you see. Ostensibly a pale lager, this Estonian beer is as bland and boring as it could possibly be. Learn from my mistake, beer lovers, skip it!
Brian Bickle had a hell of night, as did Peter Regin. Combined with some outstanding goal-tending by Corey Crawford, the combination of Toews-Sharp-Hossa on a line, the Blackhawks were able to defend home ice and come within a game of polishing off the second round.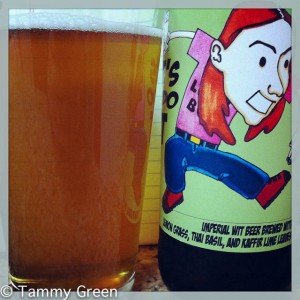 Game 6: 2-1 W
I can't seem to go a week without tripping over a Pipeworks Brewery. This time, Kate's Weirdo Wit. This is a light, refreshing beer with some…well, weirdly distinctive notes to it. I could smell the lemongrass and a touch of lime and basil as it warmed up a bit. A slighty fizzy beer with sweet citrus flavors that were almost, but not quite entirely unlike lemon-lime soda. It's nice. I hope Kate gets a hold of another batch soon.
So, Kane's overtime backhand-forward shot, with an un-credited assist by Regin, sealed the deal and moved the Blackhawks into round three. However, Corey Crawford deserved all three stars of that game for the outstanding saves he made throughout. Seriously. He won that game for the team.
I love hockey and beer, and I can't wait for Round 3! Go HAWKS!
[GARD]