Mercadito is launching a new hangover cure: 'Comfort Sundays' with a special tacos de canasta menu. Taco flavors will change frequently, and be served exclusively on Sundays from 11:30 am – 4 pm. A basket of four tacos costs $15.50.
You can find a rather large selection of tacos already on Mercadito's normal brunch menu, so what's so special about these? The corn tortillas are lightly fried in oil after they are steamed, for a delicate crunch. Plus, they'll be served in a basket, a la Mexican street food vendors. I had the chance to try three different flavors: chicharrón with salsa roja, chicharrón with tomatillo and huitlacoche tacos.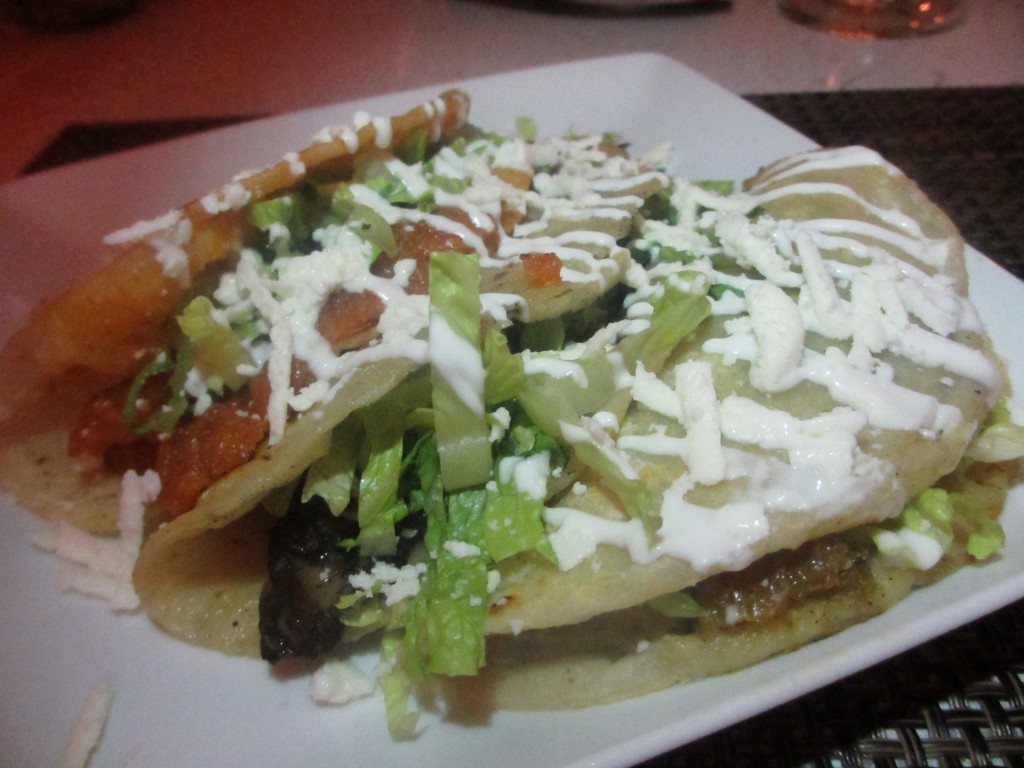 Tacos de Canasta
The huitlachoche was my favorite, and anyone who loves mushrooms will enjoy the buttery shiitake, cremini, huitlacoche and oyster mushroom medley used to make this taco.
The chicharrónes, on the other hand, became quite mushy in the taco. Instead of a nice crunch, I had a soggy mouthful of fatty pork skin. Not a huge fan, but with rotating flavors,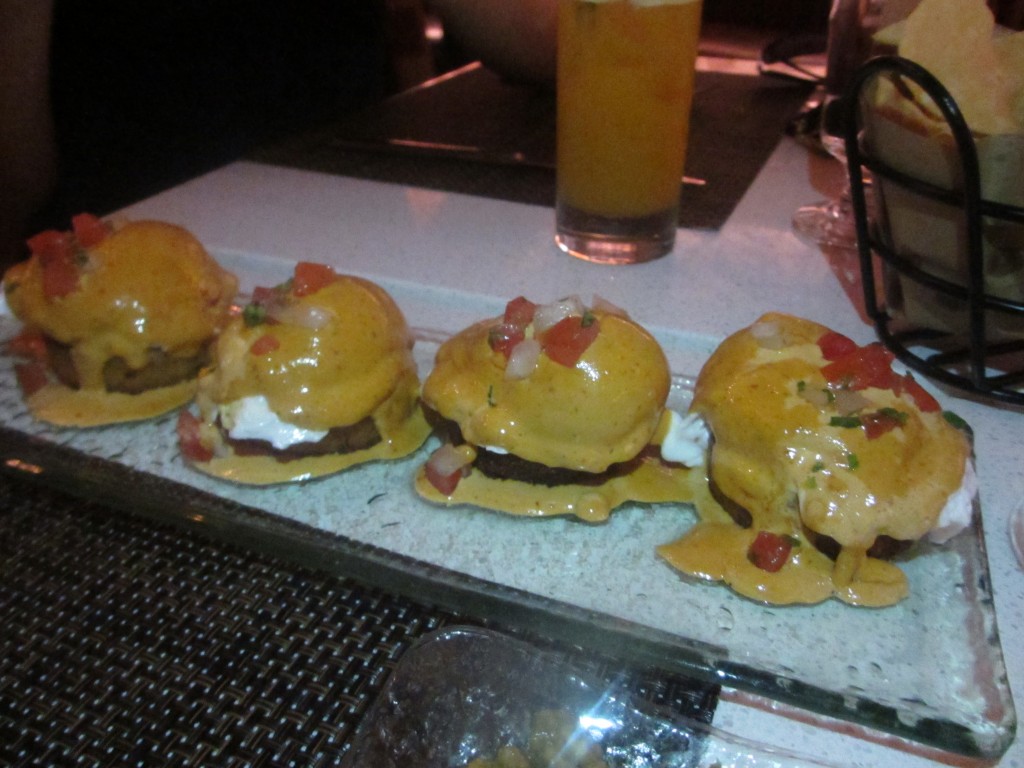 Huevos Ahogados
My favorite savory dish from the brunch menu, though, are the Huevos Ahogados (translation: drowned eggs). This Mexican take on eggs benedict, with perfectly poached eggs atop a dense and crispy cornbread, is topped with chipotle hollandaise. I thought the cornbread had the perfect touch of sweetness to offset the spicy sauce.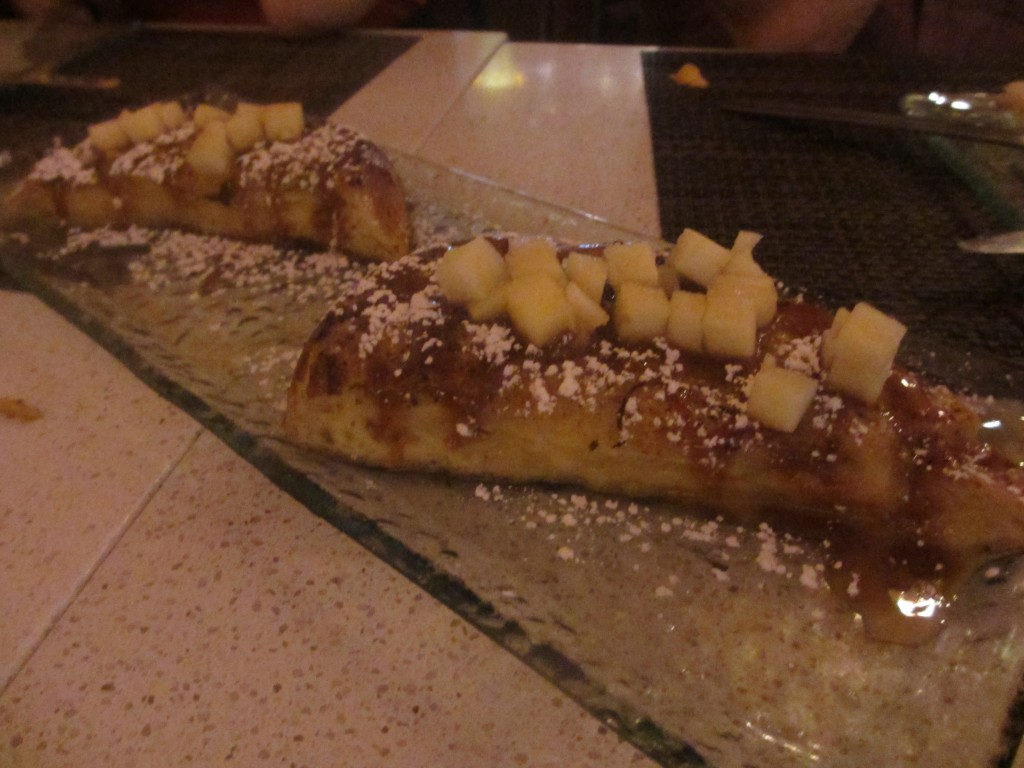 Pan Mexicano
On the sweet side, I really enjoyed Pan Mexicano, a Mexican French toast with cajeta sauce and diced apples. The bread was so soft and as juicy as a bread pudding.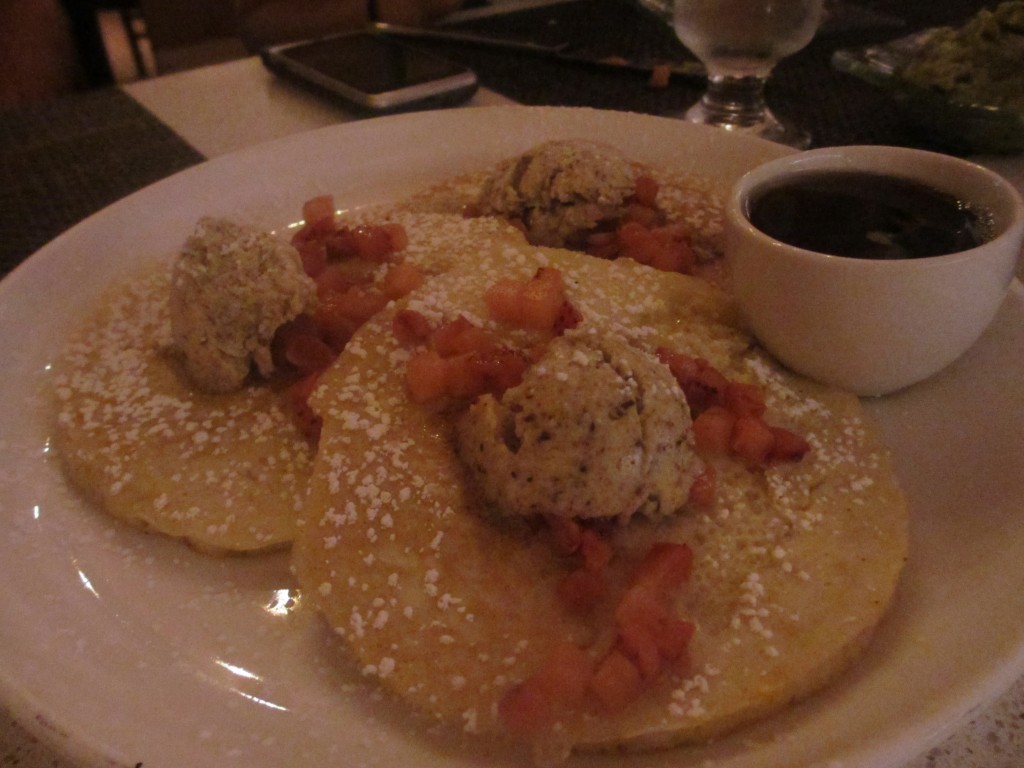 Manchego Cheese Pancakes
Pancakes made with Manchego cheese sounded promising, but were  lifeless and dry, especially compared to the lemon ricotta pancakes at Prairie Grass Cafe. The Manchego flavor was barely perceptible, although perhaps I layered the cinnamon butter on a little too thick.
108 West Kinzie Street
Chicago, IL 60654
(312) 329-9555
I was invited to Mercadito as a member of the media. All food was free.