I fondly remember a delicious birthday brunch at Prairie Fire two years ago, so when the restaurant closed in December, I was pretty disappointed. Luckily, chefs Sarah Stegner and George Bumbaris are still serving their signature lemon ricotta pancakes and other yummy treats at Prairie Grass Cafe in Northbrook.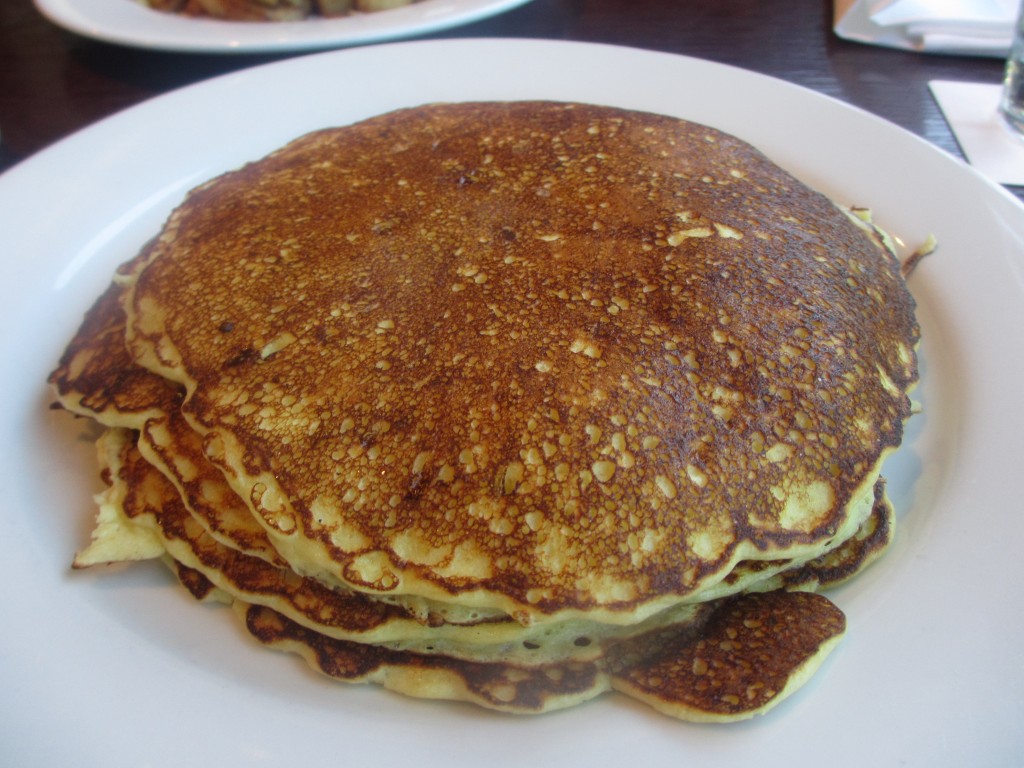 Lemon Ricotta Pancakes
It's a little out of the way for me, and there's not much to do around the cafe, but it is just off the Edens Expressway and worth the trek. The restaurant is bright and spacious, with private rooms available for parties. There were lots of families, in a friendly, bustling atmosphere.
Prairie Grass excels in both sweet and savory options, so I tried to find a balance of both for my meal.
Panko-crusted portobello mushrooms are the perfect substitute for English muffins in a benedict topped with a surprisingly tasty tomato hollandaise sauce. I normally ask for hollandaise on the side, and try just a little dip before discarding it. This hollandaise actually complemented the poached eggs and eggplant without being cumbersome.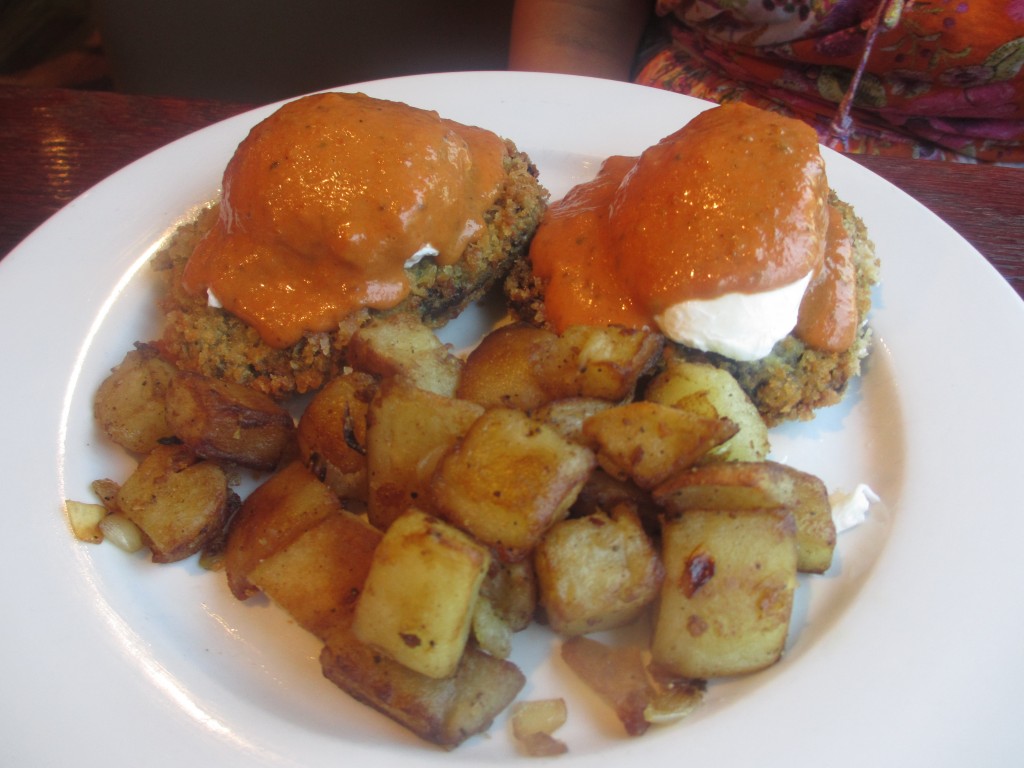 Portobello Mushroom Benedict
On the sweet side, the classic lemon ricotta pancakes are always a treat, so light and fluffy that syrup or butter becomes superfluous. A fresh berry and Greek yogurt is a nice starter, presented elegantly in a glass with a drizzle of honey. That same honey is used in Prairie Grass' homemade honey ice cream, served with fresh raspberries. There's always room for ice cream. It just seeps into the cracks of my otherwise full stomach.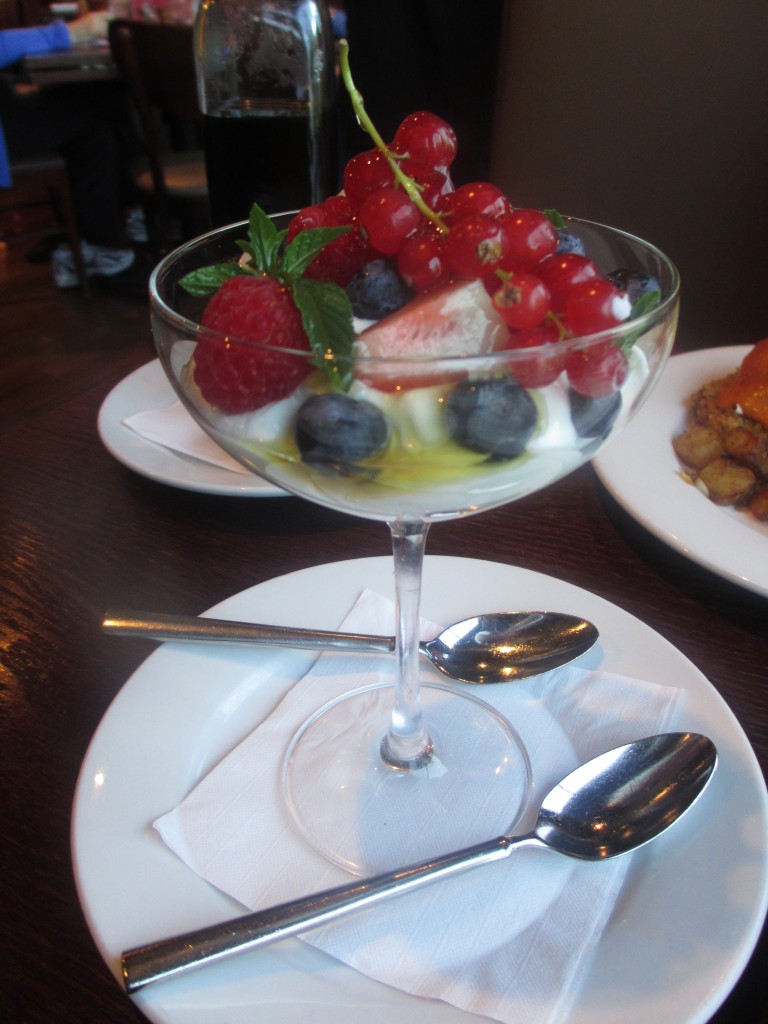 Fresh Fruit Yogi with Honey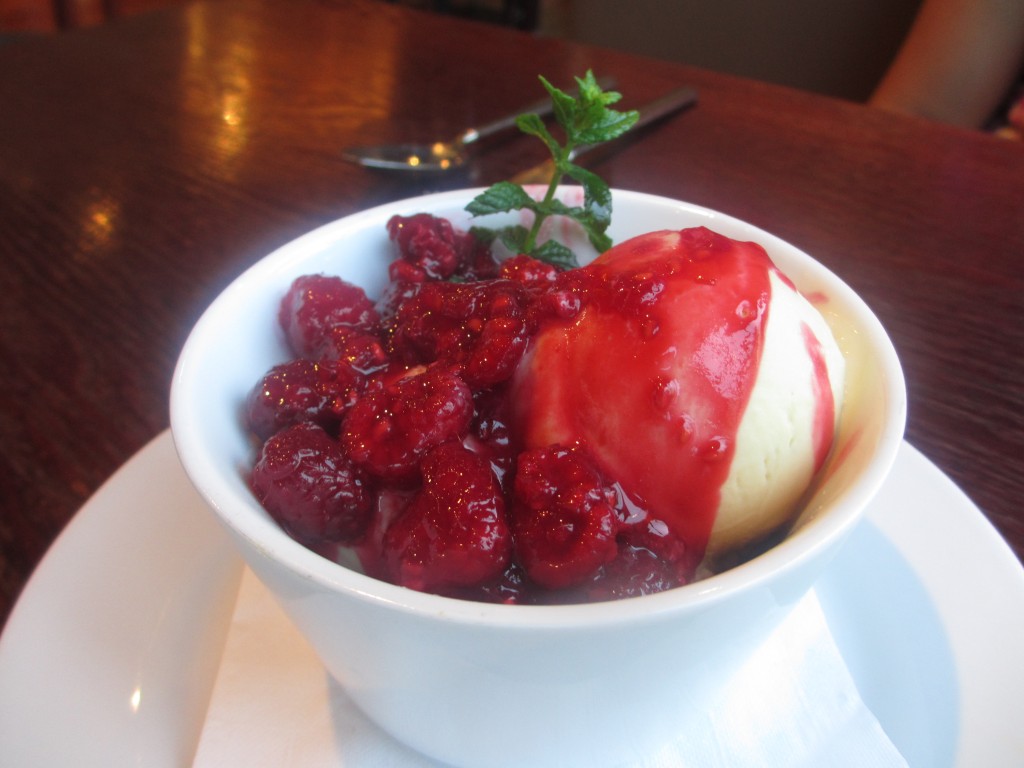 Honey Ice Cream with Raspberries and Mint
601 Skokie Boulevard
Northbrook, IL 60062
(847) 205-4433
I was invited to Prairie Grass as a member of the media. All food was free.