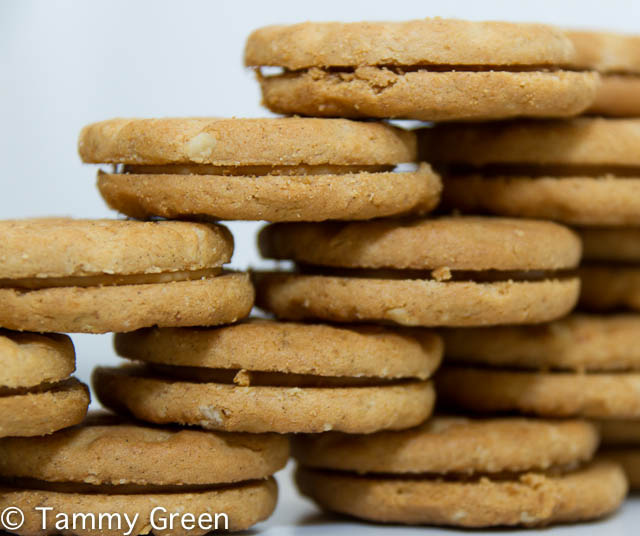 Yesterday, I spoke up in favor of Angel Food Bakery's faux Thin Mints, and what happens? Girl Scout cookies get delivered at work today. Powers like this make me reconsider the merits of starting a gold bouillon site. Ah-hem, anyway…
I ordered do-si-dos, the Girl Scout's version of Nutter Butters. I was in the minority according to a quick survey of office purchases. According to one of my co-workers, people buy Nutter Butters when in the mood for them. Everyone else loads up on the more highly sought-after thin mints, samosas and tagalongs.
Nearly all the cookies were deposited in the communal kitchen where they were demolished by starved cadres of office workers. Which is why I only have photos of the under-loved do-si-dos.
What cookies are crumbling in your office kitchen? And do you want some do-si-dos? Let me know!