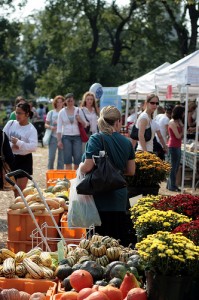 I have a new post on Chicago Like a Local about 10 places to eat before the end of Summer.
I love eating outside when the weather cooperates and this month has been fabulous for enjoying great Chicago food al fresco. There are more options than sidewalks and patios. Check out my selections and let me know if you have a few of your own. I can be reached here or @chicagobites on Twitter.
Speaking of great summer dining experiences, who scored tickets to tomorrow's Diner en Blanc Chicago – a White Pique Nique? I'll be there to harmonize and chow down. Look for live reports, an upcoming interview with one of the founders and a full report on the experience.