Magnolia Cafe is a lovely storefront on an otherwise unremarkable stretch of Wilson Avenue. I always paused when going by, but never went inside until this weekend when I needed a half-way brunch spot. You know half-way spots, right? Those places that are exactly half-way between you and friends? It's amazing how many of my dining choices come from studying Google maps.
Anyway, I'm glad Magnolia Cafe finally worked out because it's as nice as it seems. We met late on Sunday when the press of brunch-goers had faded away, and were left with a quiet dining room. The space has a gilded French lounge meets shabby chic thing going on that's comfortable and slightly fabulous. It's a place that invites you to linger.
The menu for brunch doesn't deviate too much from other brunch spots, but that didn't concern me. Brunch is mostly about hospitality and the ability to ease into a fully caffeinated state with well-executed breakfast standards. This place succeeds on that score. Coffee refills were fast and frequent, and other than a dearth of muffins after 1pm, the choices were excellent.
Take the huevos rancheros, for example. It's a delicious layered egg creation dabbled with the perfect amount of guacamole and sour cream over a base of perky roasted tomatoes and black beans. I almost didn't want to disturb the balance of the dish. Almost. Trust me, I polished that off. The crab cakes we tried were heavy on the seafood, light on breading, and topped by red peppers that complemented the dish perfectly.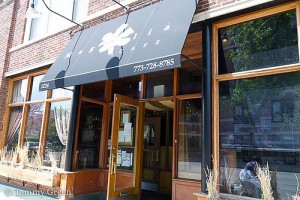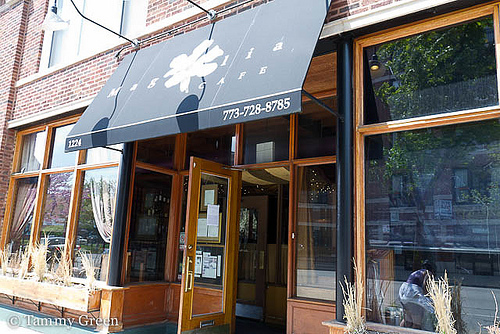 Service here was friendly and helpful without being intrusive. Expect to pay around twenty dollars for brunch without alcohol. The fruity drinks looked like a fine option, and I'll probably go back to try them once Chicago decides to finally commit to Spring. The dinner menu looks tempting as well, so Magnolia Cafe will get a couple more tries from me in the near future.
If you've been to Magnolia Cafe, let me know what you like there and if it's worth a repeat visit.
Magnolia Cafe
1224 W Wilson Ave
Chicago, IL 60640
(773) 728-8785