If you find yourself running low on baked goods around May 7, be sure to head over to the Great American Bake Sale at The Butcher and Larder. Thirty area food bloggers and over thirty local businesses are donating time, auction packages, sugar and flour in support of Share our Strength's mission to fight childhood hunger in America.
Supporters will be able to buy goodies like Moroccan-spiced lamb and apricot hand pies, sugar cream pies, Oreo truffles, rhubarb galettes, Whoopie pies, caramels, toffee, biscotti, vegan chocolate tortes, derby pies, coconut cakes, cake balls, cookies, and much more!
If you can't make it out, there are still ways to support your local bakers. Head over the Dash of Stash team page to make a direct donation, drop by local organizer Michael Stashwick's site to bid on auction packages, or help spread the word via the #GourmetStash hashtag.
100% of funds raised go directly towards Share our Strength.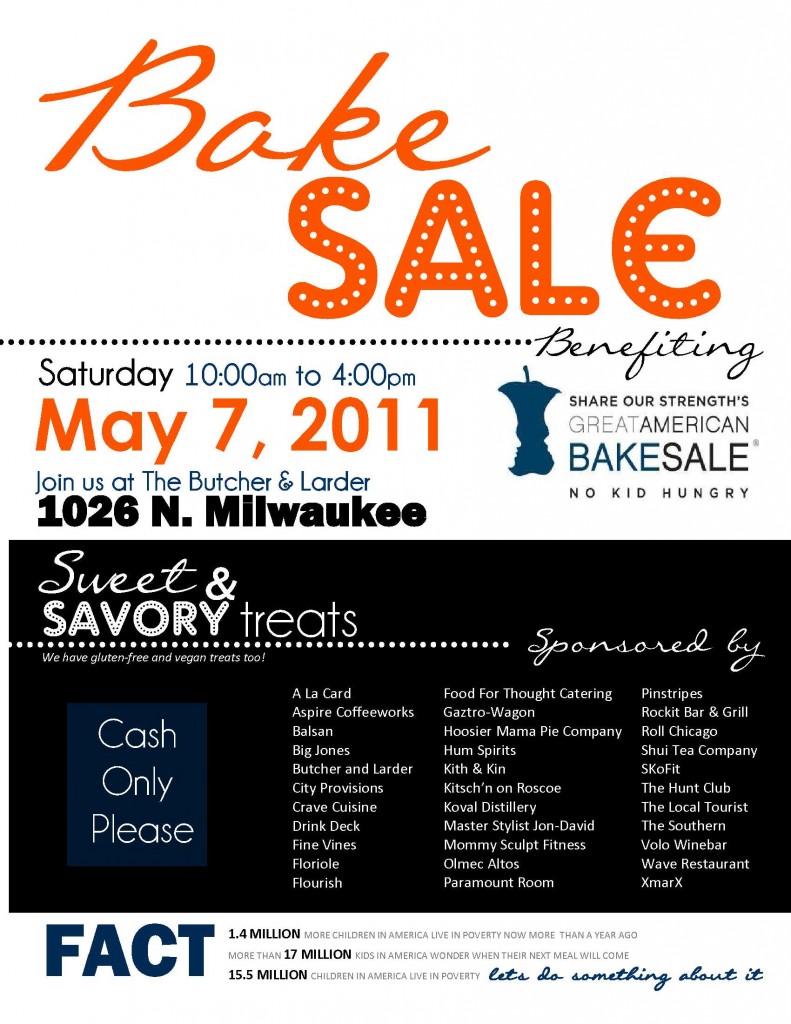 The Butcher and Larder
1026 North Milwaukee Avenue
Chicago, Illinois 60642
(773) 687-8280