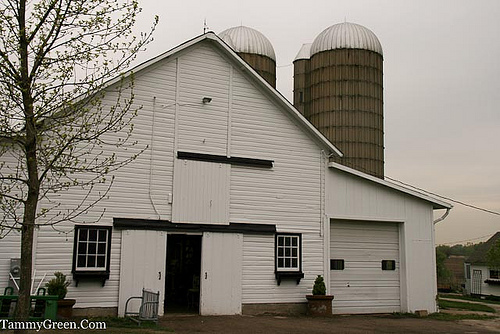 If you were waiting for a deal on Family Farmed Expo tickets, then it dropped this morning on Groupon! Tickets for the Good Food Festival, the more consumer-friendly Saturday event, are $10 for two tickets. Normally that would set you back $30.
Attendees get access to 140 exhibitor displays, a kid's corner, educational seminars and live demos from area chefs, including Stephanie Izard. It's a great way to learn more about where your food comes from and who's growing it. More details on Saturday's schedule here.
If you have more time and interest in food production and policy, the 2011 Family Farmed Expo actually starts on Thursday, March 17 with a keynote from Stonyfield Farm's Gary Hirshberg. Sessions in finance and business planning panels for the agriculture industry round out the day.
Friday segues to more trade and policy topics, including several sessions planned on farm-to-school procurement, sustainable meat and restaurant provisioning, and scaling up for urban agriculture. Family Farmed Expo founder Jim Slama recommends the free 5:30pm session, "So you want to be a farmer?" This 90 minute panel will lead a discussion about farming opportunities available to people from all walks of life. Friday evening ends off with not-to-be-missed Localicious Party, where local chefs pair with family farmers to create a feast.
If you're still on the fence about whether to attend, there is one final thing to tempt you! Family Farmed is holding a drawing, awarding winners either invites to a suckling pig patio party from Big Jones, dinner for 10 from Chipotle Mexican Grill, a year of organic dairy product from Organic Valley Cooperative, or tickets to Family Farmed Expo events. Any of the prizes would be a treat to win, but hurry. You only have until 11:59am on March 14 to register.
Details on ticketing options for the Expo.