Good news for fans of Hendrickx! If you want to learn more about Belgian cuisine, Chef Renaud Hendrickx is offering classes at his Gold Coast bakery. For $65, you will explore dishes like "Tomate aux crevettes – shrimps-tomatoe", discover the secret behind Belgian mayonnaise and observe the art of making Belgian chocolate mousse.
There's also the opportunity to pair Belgian beers with the meal, so I assume you have to be at least 21 to enjoy. They also recommend wearing a comfortable outfit, which I'm sure is code for "you'll get Belgian splatter on your good clothes," though it could be because the class is 2 1/2 hours long.
You can call (312) 749-6717 for reservations. If you need to cancel you have until the week before the class, else you can send a friend in your place. The next class, according to the Hendrickx Facebook page is Sunday, March 13 at 11:30am.
If you can't make it to one of brunch classes, I recommend dropping by for either a loaf of country bread or a delicious croissant. They sell the former by the round, half, quarter and eighth. As someone who loves bread but doesn't go through it very fast, I appreciate being able to buy the smaller amounts. The bread is flaky, chewy and easily one of my favorites.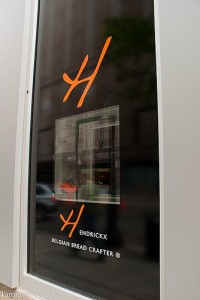 Hendrickx Belgian Bread Crafter
100 East Walton
Chicago, IL 60611
(312) 649-6717