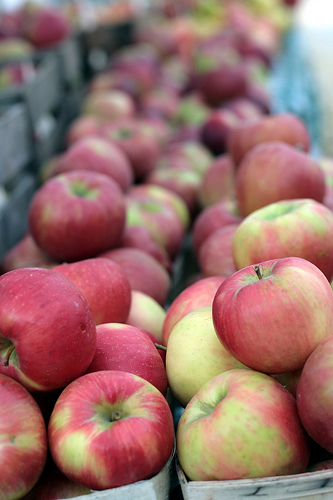 To understand food, you have to understand food politics. And in the end it all comes down to money. That's what Ernie Park and Michael Graziano learned while making their Chicago-centric documentary Lunch Line — a film that delves into the history and complexity of the federal school lunch program.
The filmmakers were intially drawn to the topic when they heard about the Organic Schools Program, which teaches kids to garden and then the food they produce supplies the school cafeteria. But to tell that story well, they first had to take a hard look at what's already in place to feed kids at school. What they found is a severly under-funded program, housed in the Department of Agriculture instead of the Department of Education, and governed by nutritional standards that, over time, have actually contributed to the rise in childhood obesity.
This film couldn't be more timely. Congress is considering the  reauthorization of the Child Nutrition Act, which funds the National School Lunch Program in 2010, and the 2010 Dietary Guidelines for Americans – the blueprint for all federal food programs – will be announced by early 2011. Michelle Obama is leading a charge to encourage and teach children and their parents to eat healthy foods, and even celebrity chefs like Jamie Oliver are joining the fray and consulting in school kitchens.
But does all this hype make a difference? Do lessons learned from special nutrition programs at one school translate across the board?
Bob Bloomer, the regional vice president of Chartwells Thompson Hospitality, sums up the issue perfectly in the film. His company is the food service vendor for Chicago Public Schools (CPS), and they work hard to build relationships with farmers and vendors to bring good, fresh food into schools.  But everyday Bloomer faces a huge challenge. He gets a little more than two dollars per student for lunch. Part of that money goes toward the cost of overhead, leaving roughly a dollar per student for the meal itself. And that's just not enough.
Chatting with Bloomer after the film, he said that there is a lot to be learned from good food projects held at individual schools, but he is aiming for a general program that is sustainable — one that can be replicated in every CPS school and won't disappear when outside funding goes away.
"Every child deserves good food," he says.
If you are interested in seeing Lunch Line a second Chicago screening is already in the works.  Check out the film's Facebook page for details when they're available. You can also register to host your own screening of the film.