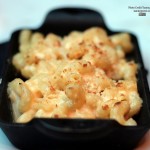 We've had a busy start to the summer and have been posting like mad foodies. Here's a round-up of the last two weeks:
When we wanted to know where to get the "best" macaroni and cheese in Chicago, we asked Twitter. It's still surprising how many places have it and now we have a list. Thanks, guys!
Next, we took a quick peak at Riva, because you never know when you'll have to eat a meal at Navy Pier.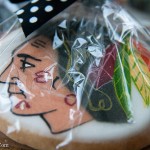 We rooted on the Blackhawks with team cookies. The puck shape only added to the experience. And the Stanley Cup win? Icing on the cake.
The price is right at May Street Market, and we have the write-up to prove it.
If you want delicious drinks in the dark, take your pen light and wait in line for Violet Hour.
Cat Cora was in town for a single day. We gave away chances to see her in action, and then wrote-up the experience.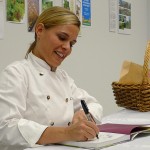 State and Lake isn't just an address, it's also a casual dining spot in the Wit Hotel.
Bulldog Bakery was the next stop on Croissant Quest 2010, but it was more "dog eat dog" than we wanted.
If you can't take the heat, stay out of the kitchen at Lao Sze Chuan.
When we got stuck for drink ideas in New Amsterdam's mixology contest, we turned to Twitter for their favorite gin drinks.
And finally, we stopped by Cyrano's Bistro for foie gras week.
It's a great start to summer, but clearly there's more eating to be done.