We hope you have a happy holiday weekend filled with BBQ, beer and Blackhawks. If you need to catch up on your reading, here's what we covered this week on Chicago Bites: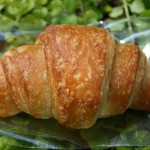 We put out a reminder to get your breakfast cereal related cupcakes ready for Iron Cupcake Chicago's first anniversary. It's coming up June 7, so there's still time to participate.
Croissant Quest 2010 continued with a visit to Hendrickx Belgian Bread Crafters.
We had a photo montage of Chicago Craft Beer Week's closing events.
Breweries in Chicago are more than just beer. We took a peak at Goose Island Clybourne's hearty lunch option.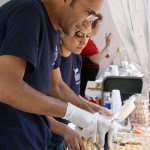 There were whirling dervishes and baklava at Chicago Turkish Festival.
And finally, we looked at the magical pairing of fried chicken and champagne at Chalkboard.
More to come next week!