We had a busy week on Chicago Bites, trying everything from goat to craft brew. We have a list of this week's dining activity in case you missed a day or two: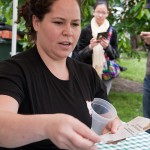 On Sunday, we learned that Stephanie Izard's got goat to give and snagged a few buttons for her upcoming raffle.
We continued Croissant Quest 2010 with a look at the offerings at Fritz Pastry.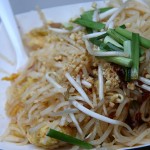 Next, we quaffed some brew at Beer Under Glass and spoke with brewmaster Pete Crowley about Craft Beer Week.
Midweek, we enjoyed some pad thai at Daley Plaza, then tried M Burger on the Mag Mile for meat and milkshakes.
Had a few sweet and sassy Flirty Cupcakes and commented on potential issues with Chicago's food cart craze.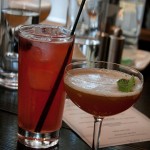 And finally, sipped cocktails and supped on small plates at Sable.