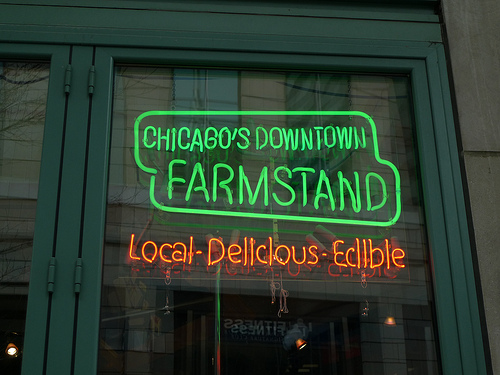 The Terra is a great place to get locally produced food year-round, and now you can go there to learn about food culture too.
Last week, the Farmstand launched what they hope to be a free monthly food education speaker series with author Terra Brockman, a food and farm advocate. Her book, The Seasons on Henry's Farm, details a year in the life of her brother's sustainable farm in Illinois. In addition to reading, Brockman talked about having respect for good food and just what it takes to get what you eat to your plate. She also said there is a great need for food producers.
"The average age of the American farmer is 60," she said. "We need to get more people involved in farming."
To that end, Brockman founded a nonprofit called The Land Connection that aims to conserve Midwest farmland, train farmers, and connect them with resources to sell their goods.
The next speaker series event at the Farmstand is scheduled for Wednesday, March 24, and will feature local women entrepreneurs in the food business.  Stay tuned for more details!