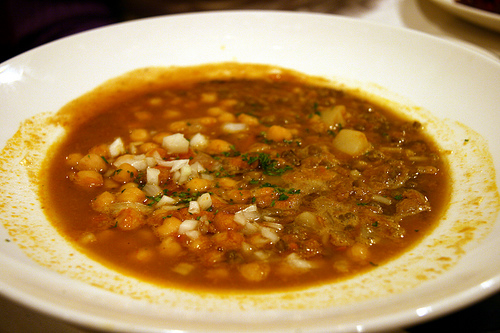 Not only do our @this_is_laird followers have excellent suggestions, but they have great questions, too! This week @readinggirl1984 asked where to find matzo ball soup and you came up with some great recommendations:
@nSquib What's Cooking at 6181 N Lincoln Ave. Great matzo ball soup, decent prices.
@RockitRanch The Bagel! Boystown or Skokie. Best. Had pre-Rosh Hashanah brunch there Friday.
@nSquib …and in the Loop, there's always Ada's deli on Wabash.
@urbanvivant Goddess & Grocer on Damen (carryout mainly). Manny's Deli, old school Jewish, at Jefferson/Taylor now open for din.
@lenoreo Ashkenaz Jewish Style Deli on Cedar just off State/Rush. Soup pretty good. Sandwiches REALLY good.
@carolinehoenk Eleven City Diner in the South Loop!
@stonewunder I've heard good things about Frances on Clark. I've never had it, but a buddy on Deming & Clark go there JUST for that soup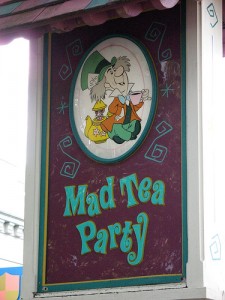 When @aneg asked for a party space for 60 for a rehearsal dinner that had a casual atmosphere but better-than-casual food, here's what you said:
@akl8609 Have you contacted @chicagobites at @akl8609 they have Rockit, sunda and the underground spaces? let BD know I suggested. tks
@chicagobites Did you try Piccolo Sogno?
@urbanvivant Check out the Space in Evanston? It's beautiful.
@lenoreo Sabatinos, hands down. I think they have space for 60 on the second floor.
@carolinehoenk Check out A New Leaf in Old Town. It's fab!
@stonewunder Had my rehearsal dinner at Wildfire in Chi and loved it. Pros: food & staff are consistently good. Cons: It's a chain
@aneg Hopleaf!
@akl8609 Opera!
Have a dining question for our Twitter community? Leave us a comment here or send a tweet to @chicagobites!