Smash Cake held it's grand opening on Saturday with a band, games, and lots and lots of cupcakes. Why does the crowded Chicago market need another cupcake establishment? Because this one is geared towards children. Children! Imagine.
I'd almost forgotten that these luscious little desserts were originally meant to be baked by the dozen and consumed at parties. Fortunately, the genius minds at Smash Cake (à la Bleeding Heart Bakery) haven't forgotten a thing. They'll set up parties with cupcakes, cookies or cake, provide activities for the kids and even arrange to print the invitations.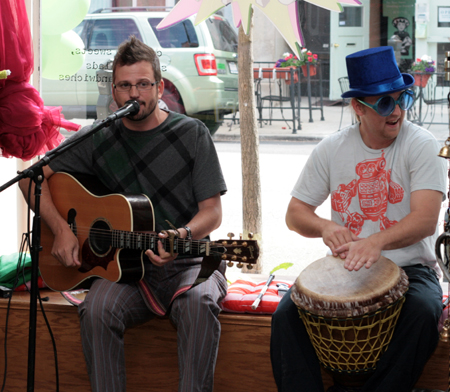 The space on North Lincoln is kid-friendly with low tables for crafts and a comfy reading nook for Snow White to share a story. Balloon animals and face painting can be added for the big milestone birthdays — a girl can't have too much going on when she hits the big 0-5.
Though all the activities and sugar appear to be kid-oriented, there is an edgy, punk vibe at Smash Cake. Black walls and nostalgic Electric-Company-esque paintings add interest and keep the place on the better side of precious. Smash Cake serves coffee, sandwiches and salad so the adults have something to eat while the kids are having fun.
Have a party to throw? Try: Smash Cake
2961 N Lincoln Avenue
773-281-2353
Get Directions