We were in Chinatown for lunch this week, and decided to forgo the usual trip to Joy Yee's in favor of Lao Shanghai, a recommendation from our Twitter followers.
The food was spicy and service was fast and attentive. When we tried to say thank you to our waitress in Mandarian, she gave us a quick lesson in several dialects. The lesson has already been forgotten, but I still remember the tasty garlic shrimp I ordered!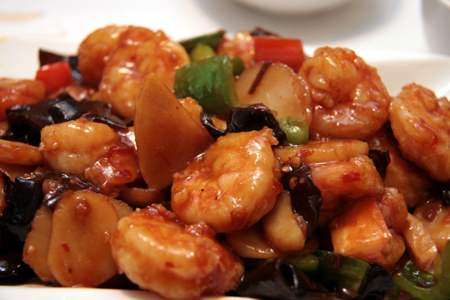 Heading to Chinatown soon? You may want to try:
Lao Shanghai
2163 S China Pl
Chicago, IL 60616
Special thanks to @CCCatalane, @purkage, @allegrobeavette, @totaldish, @DavidHammond, @jbc95a, @MatthewRHess, @VettaFC, @KarlAlmaria, and @kokilduff for suggestions! We hope to try them all!
Want to chat about Lao Shanghai? Drop us a line via Twitter: @chicagobites.