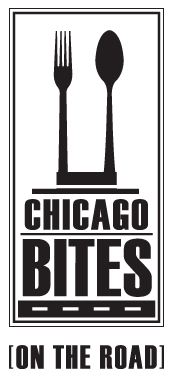 Chicago Bites went on the road to lovely Philadelphia, PA. It was a great trip and we took advantage of all the good food that Philadelphia had to offer. Remarkably, I had to travel all the way to Pennsylvania in order to experience my first "10" for the show. I don't think this is any reflection on Chicago, but a happy marriage of opportunity and food. I look forward to continuing the hunt in Chicago!
Bridget and I didn't find a Philly Cheese Steak Sandwich, but we did hit Philly favorite Bookbinder's. Their eponymous soup is fantastic and worth the trip all by itself. The real surprise for us was an unexpected trip to Morimoto's. Neither of us was aware Iron Chef Morimoto had an establishment in Philadelphia. We managed to snag a table and spent an incredible evening learning why he deserves the title of Iron Chef. We enjoyed the trip and hope you enjoy the podcast just as much.
What did we miss in Philadelphia? Drop us an e-mail and let us know!
(15.7 M)
Show Notes:
00:00 – 01:37 Intro
01:38 – 09:27 Morimoto Review
09:28 – 12:45 Bookbinder's Review
16:24 – 17:08 Wrap-up & Sign-off
Bookbinder's
2125 Walnut Street
Philadelphia, PA
Morimoto's
723 Chestnut Street
Philadelphia, PA
Bridget rates Morimoto's 10/10 & Bookbinder's 7/10
Tammy rates Morimoto's 10/10 & Bookbinder's 7/10